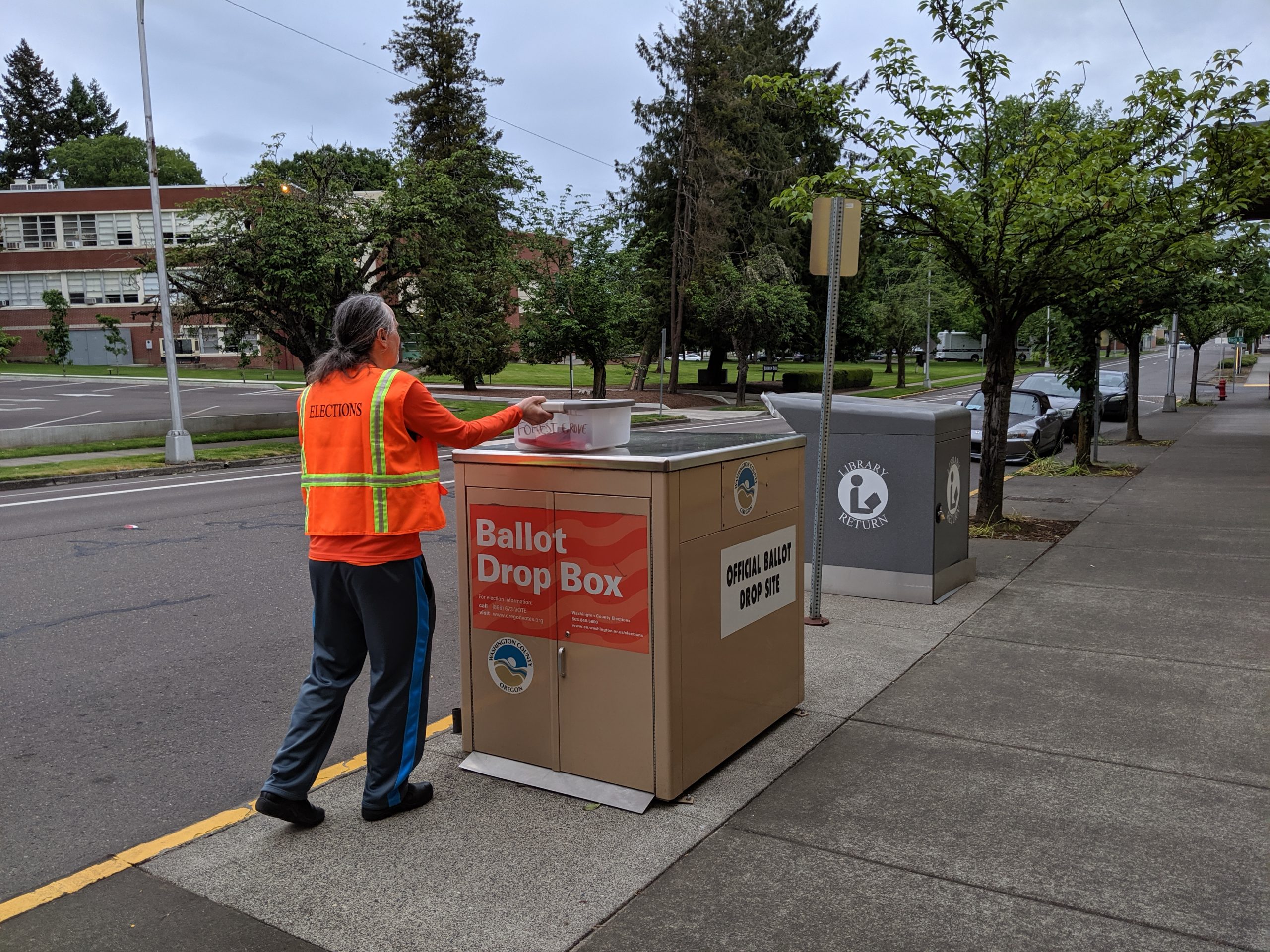 A Washington County elections worker prepares to collect ballots in Forest Grove. Photo: Chas Hundley
WASHINGTON COUNTY – Early elections results indicate that, should results hold, the Forest Grove Rural Fire Protection district will see two incumbents ousted, as newcomers lead in positions 2 and 4.
Brooke Gramer, a Gales Creek resident and long time fixture in the emergency medical service and firefighting community in western Washington County leads at 8:35 p.m. with 304 votes to long-time incumbent Kevin Van Dyke's 230 votes for position 2.
Verboort-area resident Gary Post, who also serves as the chair of the Gales Creek, Verboort and Roy Community Participation Organization has a significant lead over incumbent Nicholas Chan, with 364 votes to Chan's 114.
In position 5, Gales Creek's Dallas Boge will retain his seat after running unopposed.
In Forest Grove School Board races, two seats— positions 4 and 5— are up for grabs; in position 4, incumbent Kate Grandusky—a Gales Creek resident— leads two challengers at 1,425 votes to opponents Chris Mejia's 1,015 votes and Chelsea Shotts' 467 votes.
In position 5, left open by 22-year board member Fred Marble who opted to not run this year, Narce Rodriguez leads Mike Carter 1,621 to 1,280 votes.
These numbers will change as more votes are counted throughout the evening and in the coming days.
Live election results for Washington County races can be found at https://results.oregonvotes.gov/ResultsSW.aspx?type=CTYALL&cty=28&map=CTY.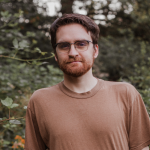 Chas Hundley is the editor of the Gales Creek Journal and sister news publications the Banks Post and the Salmonberry Magazine. He grew up in Gales Creek and has a cat.