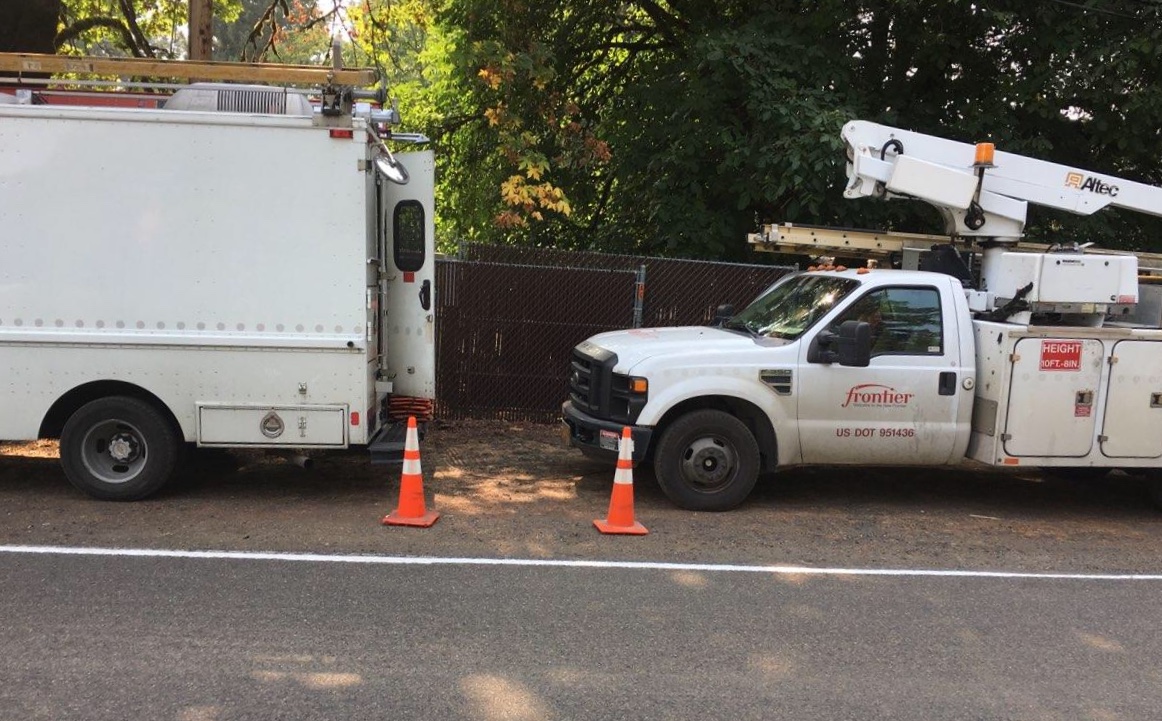 Frontier Communications makes repairs to a fiber-optic cable on Gales Creek Road near Forest Grove during a two day outage on August 21 – 22. Photo courtesy of Frontier Communications.
GALES CREEK – Frontier is down.
The internet and landline outage, affecting customers in the rural areas outside Forest Grove, including as far west as the Trolley Park neighborhood, Hillside, Watts, the Rippling Waters neighborhood, and other regions in and around Gales Creek, started sometime in the early afternoon of Wednesday, June 26.
Calls to Frontier internet confirmed the outage, with no estimate for when service would be restored
The outage is reminiscent of a 30-hour long outage that occurred over August 21-22. At the time, some residents worried about communication with emergency services after a 20 acre wildfire caused home evacuations and damaged or destroyed several outbuildings in Gales Creek just a day prior.
This time, the outage comes as thunderstorms are forming in Washington County, according to the Portland branch of the National Weather Service, with the Oregon Department of Forestry set to declare the official start of fire season on July 1.
Many residents, especially those farther west along Highway 6, have no access to cell service, and rely on land lines through Frontier or calling via Wifi on a cell phone to make emergency and other phone calls.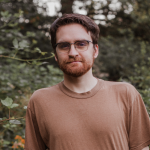 Chas Hundley is the editor of the Gales Creek Journal and sister news publications the Banks Post and the Salmonberry Magazine. He grew up in Gales Creek and has a cat.