Update, 6:55 a.m.: ODOT now shows that the highway has reopened, but urges caution in the area.
The Wilson River Highway is currently closed near Lees Camp in Tillamook County as emergency crews respond to a vehicle crash, according to the Oregon Department of Transportation.
The crash appears to have been called in after 5:15 a.m. Wednesday, with crews from Washington County tapped to respond to the scene.
Visit ODOT's Tripcheck.com for highway and traffic information.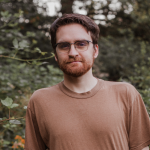 Chas Hundley is the editor of the Gales Creek Journal and sister news publications the Banks Post and the Salmonberry Magazine. He grew up in Gales Creek and has a cat.