A burn ban instituted county-wide over weather conditions that led to the escape of several burn piles was lifted Tuesday afternoon.
"With the help of rains & the passing of the recent weather pattern, the Washington Co Fire Defense Board has voted to lift the ban," Forest Grove Fire & Rescue said in a statement.
The ban was originally enacted Saturday, and put a halt to all outdoor burning other than warming, cooking, and recreational fires. 
Those within lands protected by the Oregon Department of Forestry and within one eighth of a mile of their borders may have further restrictions on burning, and should consult the state agency's fire restrictions website.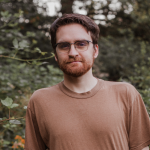 Chas Hundley is the editor of the Gales Creek Journal and sister news publications the Banks Post and the Salmonberry Magazine. He grew up in Gales Creek and has a cat.