The Forest Grove School District announced Thursday that all schools and the district offices would be closed Friday, Feb. 24 "due to dangerous driving and walking conditions."
All school sponsored events and activities were also cancelled.
The Banks School District previously announced a closure.
Students also had a snow day Thursday.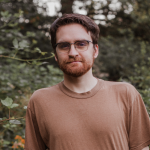 Chas Hundley is the editor of the Gales Creek Journal and sister news publications the Banks Post and the Salmonberry Magazine. He grew up in Gales Creek and has a cat.