The next time you require emergency medical assistance, you may not be paying attention to the branding on the ambulance that comes to your aid, but if you do, you may notice it looks different.
On August 1, Washington County will transition from longtime emergency 9-1-1 medical transportation provider Metro West Ambulance to American Medical Response.
AMR as it is commonly known also provides ambulance services in Multnomah and Clackamas Counties, Washington County said in a June 28 press release.
The Washington County Board of Commissioners approved a franchise agreement with AMR by a unanimous vote during a business meeting held June 27.
"This has been a long time coming and I am thankful for the hard work of the county EMS team as well as the EMS stakeholders who have dedicated a lot of time and effort to make this happen," said Adrienne Donner who supervises the county EMS program. "We have needed to upgrade our ambulance franchise agreement for many years to modernize our 9-1-1 emergency system in order to provide the best possible service to our community."
Washington County made the decision to drop Metro West in February.
"We are thrilled to bring our expertise and passion for health care to the communities of Washington County starting August 1. We are committed to delivering the best possible care to our customers," said Jennifer Romero, AMR operations manager in a press release.
AMR is headquartered in Colorado, and will operate their new Washington County services out of a leased facility in Aloha, according to the county.
Washington County cited several changes that AMR will bring to how emergency services are provided.
An improved dispatch system will show 911 operators where ambulances are located, allowing for the ambulance closest to the scene to be dispatched.
Clinical metrics, response time, and a new data sharing system between AMR, local fire departments and the 9-1-1 call center will also be new to the county's 911 emergency ambulance services, the county said.
As a result, "county EMS staff and EMS partners can monitor quality and see emerging call patterns," the county noted.
Metro West ambulances will still be on Washington County Roads, providing non-emergency medical transport services such as transporting patients from their homes to medical appointments and between hospitals and medical facilities.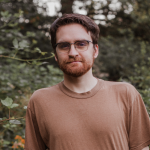 Chas Hundley is the editor of the Gales Creek Journal and sister news publications the Banks Post and the Salmonberry Magazine. He grew up in Gales Creek and has a cat.