The Portland office of the National Weather Service issued a freeze warning in effect overnight for areas in the Coast Range, while also issuing a frost advisory for locales at lower elevations.
The forecast calls for lows around 30 to 32 degrees tonight.
"Sensitive plants/animals/garden gnomes, should be kept warm," the federal agency said in a tweet.
For those at higher elevations, the freeze warning noted that the low temperatures could kill crops and sensitive vegetation.
"Take steps now to protect tender plants from the cold. To prevent freezing and possible bursting of outdoor water pipes they should be wrapped, drained, or allowed to drip slowly. Those that have
in-ground sprinkler systems should drain them and cover above-ground pipes to protect them from freezing," the agency wrote.
The less severe frost advisory urged people to "take steps now to protect tender plants from the cold."
Both the warning and the advisory end 8 a.m. Wednesday.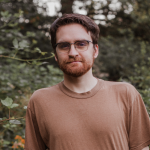 Chas Hundley is the editor of the Gales Creek Journal and sister news publications the Banks Post and the Salmonberry Magazine. He grew up in Gales Creek and has a cat.