The Oregon State Police are seeking public help in finding the killer—or killers— of a bull elk shot with a rifle on private property just outside of Vernonia last week.
OSP Fish & Wildlife Troopers were notified around 6:40 a.m. Friday, September 23 that a large bull elk had been shot and killed off Stoney Point Road in Columbia County.
Stoney Point Road begins about 50 feet outside of Vernonia's northern city limits.
It extends a few miles northeast, slicing through farms and forest before joining Highway 47 between Vernonia and the unincorporated community of Pittsburg.
View Larger Map
"OSP Fish & Wildlife Division is urging anyone with information about this case to call the Oregon State Police Tip-line," the agency said.
The tip line can be reached in a number of ways; by phone at 1-800-452-7888; *677 if calling from a cell phone; by email at TIP@osp.oregon.gov. Reference case number SP22256433.
In addition to cash rewards from the Oregon Hunters Association TIP reward fund, people who provide information on the unlawful take or possession or waste of big game that leads to a conviction or citation are eligible for big game preference points, used in lottery draws for controlled big game hunts in Oregon.
This program resulted from the passage of HB 3158 by the Oregon State Legislature in 2017.For more information, read the full program details online.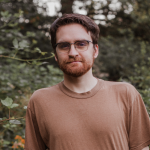 Chas Hundley is the editor of the Gales Creek Journal and sister news publications the Banks Post and the Salmonberry Magazine. He grew up in Gales Creek and has a cat.