Update: The highway is now open, according to tripcheck.com
A crash near the summit of the Coast Range on Highway 6 Saturday has resulted in a closure at milepost 33 until law enforcement and road crews can clear the crash and ODOT deems the highway safe to travel on.
As of 12:05 p.m., the Oregon Department of Transportation's tripcheck.com tool showed the highway as closed at milepost 33, a location east of the summit in Washington County.
No one was injured in the crash, but Forest Grove Fire & Rescue said that several vehicles were stuck, and would need to be cleared by Oregon State Police troopers and Washington County Sheriff's Office deputies.
The highway will be reopened after that and when ODOT can "take care of slick roadways," FGF&R said.
"Good reminder when driving to always be prepared for unpredictable weather conditions," FGF&R added.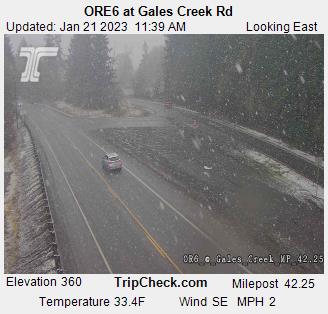 The ODOT weather station is reporting 30 degrees at the Tillamook/Washington county line at the summit.
West of Jordan Creek in Tillamook County to the Timber Road junction near Glenwood are a snow zone. Motorists must carry chains or traction tires. There's no traffic camera in the area of the crash, but the camera at the lower elevation Highway 6 and 8 junction in Gales Creek shows snow sticking near the highway and 33 degrees as of 12 p.m.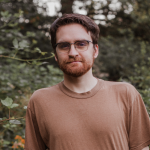 Chas Hundley is the editor of the Gales Creek Journal and sister news publications the Banks Post and the Salmonberry Magazine. He grew up in Gales Creek and has a cat.