The latest town hall for Washington County residents to meet with Oregon's junior Senator Jeff Merkley (D-Oregon) will be held in Hillsboro Saturday, July 15 at 1 p.m.
"I hold a town hall for every Oregon county, every year because there is simply no substitute to hearing directly from folks about the ideas and priorities that matter most to them and their communities. Oregonians' thoughts help shape my work in Congress, including positions on policies, ideas for bills, and strategies for securing resources for every corner of our state," Merkley said in a press release.
The town hall will be held in the Century High School gym starting at 1 p.m. (2000 SE Century Blvd. Hillsboro).
The town hall will be one of three Merkley plans to hold that day, sandwiched between a town hall for Multnomah County residents at 10 a.m. in Gresham and at 4 p.m. for Columbia County residents in St. Helens.
"Over the course of the more than 500 town halls I've held since Oregonians sent me to the Senate, I've seen how these events provide respectful, safe spaces for people to express their unique points of view during these often-divisive times. We all benefit significantly when we leave our comfort zone and open ourselves up to new ways of looking at issues—myself included," Merkley said.
"It's been great to get back on the road again to meet Oregonians from all walks of life," he added.
Merkley was first elected to his Senate seat in 2008, again in 2014, and was elected to his third term in 2020. His seat will be up for election next in 2026.
His senior counterpart, Senator Ron Wyden, (D-Oregon) has been in office since winning a special election in 1996.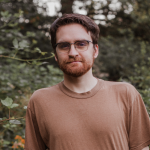 Chas Hundley is the editor of the Gales Creek Journal and sister news publications the Banks Post and the Salmonberry Magazine. He grew up in Gales Creek and has a cat.