A woman lodged in Hillsboro's Washington County Jail died early Friday morning, the Washington County Sheriff's Office said.

According to a press release issued by the agency, 32-year-old Meagan Bruce was found unresponsive in her bed by a deputy around 2:20 a.m. Friday, July 7.
Bruce was being held in the Medical Observation Unit at the time.
"Deputies immediately attempted life-saving efforts, assisted by paramedics who arrived a short time later," the sheriff's office said. "However, those efforts were ultimately unsuccessful."
The death is being investigated by the Washington County Major Crimes Team, and an autopsy will be conducted by the Oregon State Medical Examiner's Office to determine how and why she died.
The Washington County Major Crimes Team is a unit coordinated by the Washington County District Attorney's Office made up of detectives from law enforcement agencies throughout the county.
The sheriff's office said no further information was available in the ongoing investigation.
According to jail records, Bruce was arrested Wednesday, July 5 on five charges surrounding a vehicle theft and forgery by the Beaverton Police Department.
The sheriff's office has been grappling with a series of deaths in the county jail, including a string of three deaths in just two months last year.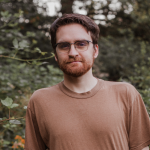 Chas Hundley is the editor of the Gales Creek Journal and sister news publications the Banks Post and the Salmonberry Magazine. He grew up in Gales Creek and has a cat.