The Portland office of the National Weather Service took the step of turning their cautionary note of incoming hot weather into a more formal warning Thursday.
The federal agency issued a fire weather watch and an excessive heat warning Thursday afternoon for much of western Oregon.
The fire weather watch—often a precursor to the more significant Red Flag Warning—kicks in Sunday afternoon through Monday evening, while the excessive heat warning begins 11 a.m. Sunday, ending 10 p.m. Thursday, August 17.
"A multi-day stretch of dangerously hot temperatures," the NWS described in the heat warning. "High temperatures rising into the 90s and 100s coupled with low temperatures only dropping into the 60s to mid 70s will produce a major heat risk for much of the region."
This story has links to cooling resources and safety tips in the face of extreme temperatures.
"We ask that everyone be prepared for potential fires, postpone outdoor activities that use power tools and not park vehicles on dry grass," Forest Grove Fire & Rescue said.
An earlier debris burning ban remains in effect for Washington County.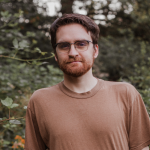 Chas Hundley is the editor of the Gales Creek Journal and sister news publications the Banks Post and the Salmonberry Magazine. He grew up in Gales Creek and has a cat.