Smokehouse Chicken and Guns added a new open day and new hours at their eatery in Gales Creek, the restaurant said in a social media post.
Their first open Thursday was August 17. It's not just a new day for the restaurant, but includes an expansion of their menu, too.
"From now until eternity, we will have PRIME RIB and be serving it only on Thursdays," an email from the restaurant read. Prime rib dinners begin at 5 p.m.
The restaurant, located in the former Coleman's spot, is now open from 10 a.m. to 9 p.m. Thursday and Friday, and 9 a.m. to 9 p.m. Saturday and Sunday.
Live music on the weekends will continue, with singer-songwriter Karyn Ann from 6 to 8 p.m. Friday, August 25 and indie rock/folk musician, audio engineer, and record producer Mike Coykendall from 6 to 8 p.m. Saturday August 26.
Smokehouse Chicken & Guns is located in Gales Creek at 55660 NW Wilson River Highway.
More information can be found on their website and their Facebook page.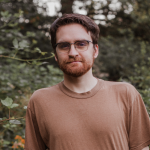 Chas Hundley is the editor of the Gales Creek Journal and sister news publications the Banks Post and the Salmonberry Magazine. He grew up in Gales Creek and has a cat.