U.S. Senator Ron Wyden will hold a town hall in Tigard Wednesday, August 16 for constituents in Washington County.
The event will be held at 4:30 pm, Wednesday, Aug. 16, at the Broadway Rose Theatre Company (12850 SW Grant Ave, Tigard).
According to Wyden's office, it will be town hall number 1,062 for the senator, who generally visits every county each year in Oregon at least once. This will be his second Washington County town hall of 2023.
"Shortening the distance between Oregon and Washington, DC is essential to representing our entire state, and why I hold open-to-all town halls each year in each of Oregon's 36 counties," Wyden said in a press release. "These upcoming town halls are essential to the "Oregon Way" – an approach unique to our state and one that shows all of America how democracy works by providing people the opportunity to ask questions, voice opinions and suggest solutions to challenges their communities face."
Wyden will follow that up with a Hood River town hall aimed at Spanish-language speakers on August 20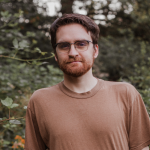 Chas Hundley is the editor of the Gales Creek Journal and sister news publications the Banks Post and the Salmonberry Magazine. He grew up in Gales Creek and has a cat.