Seven of eight classrooms in the Forest Grove High School science wing suffered severe flooding damage after an alleged vandalism incident at the high school, the Forest Grove School District said.
"Additionally, this significantly impacted the computer server room and other essential fire, internet and phone systems for the high school," the district said in a statement Monday evening.
According to FGSD spokesperson David Warner, the vandalism occurred on the afternoon or evening of Saturday, July 23 and was discovered Sunday.
In a phone call, Warner said that security cameras had captured some footage of the incident, but citing the age of those involved and the ongoing investigation, declined to give further information.
According to the district, the Forest Grove Police Department, Forest Grove Fire & Rescue (FGF&R), and district staff responded to the scene. In a statement, the district thanked them and SERVPRO, a cleanup and restoration company for their response and actions in managing and containing the damage.
The district noted that they were working with FGF&R and the police department to investigate the vandalism that led to the flooding. A spokesperson for FGF&R referred questions to the police department, and a spokesperson for the police department referred questions to the school district.
It wasn't immediately clear what impact the damage would have on classroom operations when the school reopens for the academic year in September.
The science wing was one of several district projects built with funds from Measure 34-178, a $65.3 million bond approved in November 2010 by Forest Grove School District voters, 53.49% of whom voted in favor of the bond, according to Washington County Elections data.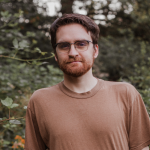 Chas Hundley is the editor of the Gales Creek Journal and sister news publications the Banks Post and the Salmonberry Magazine. He grew up in Gales Creek and has a cat.