A group of Gales Creek residents intending to bring back several community events that were halted by the COVID-19 pandemic will meet Thursday, August 24 at 6:30 p.m. at the Gales Creek School library.
The group already has two notches in their belt, bringing back a community emergency preparedness meeting under the umbrella of the Gales Creek Neighborhood Watch and August 2's well-attended National Night Out.
In an earlier interview, one such volunteer and a leader in the loosely-formed group, Sheri Bagdonas, said the group plans to tackle an annual Halloween party for children in the community inside the gym at the Gales Creek School, and has their eyes set on bringing back the November Gales Creek Community Bazaar, and perhaps more.
"Hopefully, we'll move on to the Strawberry Festival," Bagdonas said.
The Gales Creek School is located at 9125 NW Sargent Road.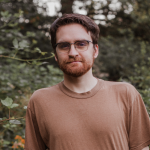 Chas Hundley is the editor of the Gales Creek Journal and sister news publications the Banks Post and the Salmonberry Magazine. He grew up in Gales Creek and has a cat.