Update, 6:30 p.m.: ODOT shows the Highway has reopened.
Highway 6 is closed near the summit of the Coast Range following a crash, the Oregon Department of Transportation said on tripcheck.com.
The location of the crash, between mile markers 33 and 34, is near the Tillamook and Washington County line.
No information was available on those involved in the crash, but a Life Flight Network helicopter had been dispatched to the area to pick up at least one patient.
This story will be updated as more information is confirmed.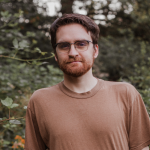 Chas Hundley is the editor of the Gales Creek Journal and sister news publications the Banks Post and the Salmonberry Magazine. He grew up in Gales Creek and has a cat.