Update, 2:40 p.m.: Gales Creek Road has reopened, according to Washington County Land Use and Transportation
Downed trees, electrical wires are the cause for a road closure on Gales Creek Road between Balm Grove Loop and Stringtown Road, Washington County said Thursday afternoon.
The county's road department urged people to avoid the area and use a different route, though for those living on that stretch of road, it's not clear that there is an alternate route.
The closure can be seen on the county's emergency road closure website at wc-roads.com.
Hundreds of Portland General Electric customers remain without power in Gales Creek, Glenwood, and on Stringtown Road.
For more area closures and winter weather related information, see our running list here.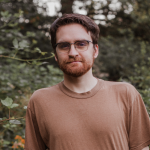 Chas Hundley is the editor of the Gales Creek Journal and sister news publications the Banks Post and the Salmonberry Magazine. He grew up in Gales Creek and has a cat.