The 16th Annual Gales Creek Community National Night Out is scheduled to begin at 6 p.m. Tuesday, August 1, marking the return of one of the largest community events in Gales Creek since the onset of the pandemic.
Held on the grounds of the Gales Creek School under the large covered area, it's a potluck-style gathering with chicken provided and participating families asked to bring a side dish or dessert to the party.
A free door prize drawing will be held with prizes for local businesses and other items for children and adults.
Face painting, information booths from local law enforcement and first responder agencies, games for children and more are all expected at the event. The event is scheduled to end at 8:30 p.m.
The event was planned by an informal group of volunteers from the Gales Creek Neighborhood Watch, Gales Creek Chamber of Commerce, and other community volunteers over the past several months.
The event will be emceed by Gales Creek Journal editor Chas Hundley.
National Night Out is a nationwide initiative held the first Tuesday of every August in communities across the nation to foster police-community partnerships, though like in many communities, it has grown to be something a bit more.
A $5 donation was suggested for each family, and it was suggested that participants bring their own camp-style chair.
More information can be found on a Facebook page for the event.
Those who with to help set up the event can arrive at 4:30 p.m. to help carry and set up tables.
The Gales Creek School is located at 9125 NW Sargent Road in downtown Gales Creek.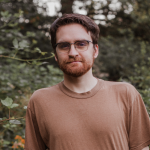 Chas Hundley is the editor of the Gales Creek Journal and sister news publications the Banks Post and the Salmonberry Magazine. He grew up in Gales Creek and has a cat.